Oral Appliance Therapy – Stephens City, VA
Comfortable and Effective Treatment For Sleep Apnea
For many years, the only treatments available for sleep apnea were surgery and CPAP (continuous positive airway pressure) machines. Surgery was only recommended as a last resort, leaving a CPAP machine as the primary option for most people. Although this treatment is effective, it's often so uncomfortable or difficult for people to tolerate that many discontinue it within one year. Fortunately, Dr. Thomas Gromling provides an alternative that's not only effective but also much easier to use: oral appliance therapy. If you'd like relief from sleep apnea and have a hard time with CPAP machines, contact us today to schedule a consultation!
Why Choose Dr. Thomas Gromling for Oral Appliance Therapy?
Simple, Effective Alternatives To Traditional Sleep Apnea Treatment
Advanced Training and Ongoing Education In Sleep Medicine
Has Over 40 Years of Experience In Dentistry
How Does Oral Appliance Therapy Work?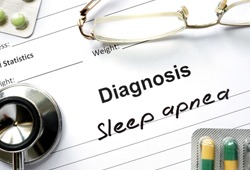 The most common type of sleep apnea is obstructive sleep apnea (OSA) in which the airway becomes blocked. This occurs when your tongue, adenoids, or tonsils relax so much during sleep that they obstruct your airway and prevent you from breathing properly.
To open the airway, a custom-made oral appliance shifts the jaw forward and gently repositions the tongue and other soft tissues in the mouth. Since they're lightweight and portable, these appliances are much more comfortable and easier to tolerate than a CPAP machine. Not to mention quite effective for mild to moderate sleep apnea.
The Benefits of Oral Appliance Therapy Compared To a CPAP Machine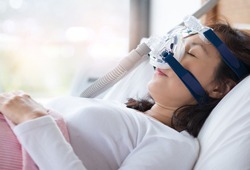 It goes without saying that CPAP machines are only effective when they're used. Unfortunately, many people are CPAP intolerant and unable to adjust to the sounds of the machine or the discomfort of wearing the mask. Others may travel a lot and can't take a CPAP machine with them. In all of these cases, these patients simply aren't getting the treatment they need and, as a result, their health and well-being suffer.
An oral appliance is a great alternative because it offers all of the following benefits:
Immediate improvement is often seen in as little as one night
Can be used anywhere and doesn't require a nearby electrical outlet
Greatly improves compliance
Compact and discreet
Am I a Good Candidate For Oral Appliance Therapy?
Oral appliance therapy is a wonderful option for many people. However, sleep apnea treatment isn't a 'one size fits all' solution.
If you've already been diagnosed with sleep apnea and aren't getting the relief you need from a CPAP, a good place to start is talking with your sleep doctor. If you don't have a sleep doctor, we work a network of excellent physicians who can diagnose your condition and collaborate with us to provide the best treatment for your needs.
What's Involved In Getting a Custom-Made Oral Appliance?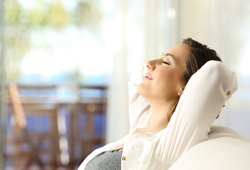 The first step is a consultation with Dr. Gromling. We want to make sure we're treating the right condition by ruling out other potential health problems and making an accurate diagnosis. For that, we work with a sleep physician who will perform a sleep test and let us know what they find.
If you're diagnosed with sleep apnea and oral appliance therapy is right for you, we'll take impressions first to custom-make your appliance. Then you'll come back for a second visit to pick it up and we'll go over the best way to use it. We'll also discuss follow-up visits to make sure you continue getting all the benefits of effective sleep apnea treatment, including better rest, more energy, and a healthier life overall.