Who We Are
Meet YOur Dentist
Helping 3 Generations
of Families Smile
With nearly four decades spent right here at the same dental office, Dr. Gromling has established a longstanding tradition of excellent dentistry that can be wholeheartedly relied on. In fact, he's cared for multiple generations of the same families, growing alongside parents as they become grandparents and children as they become adults! Relationships come first for him, and he enjoys helping patients smile brighter through personalized, down-to-earth care that's always infused with friendly warmth.
Meet Your Dentist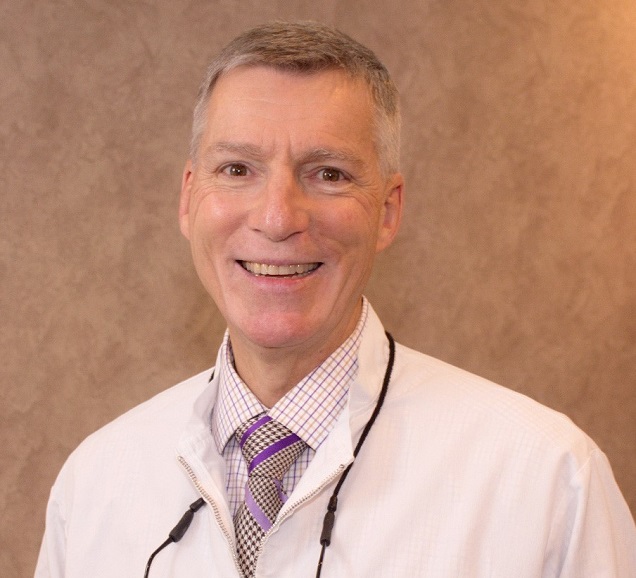 Meet YOur Dental Team
Committed to
Excellence
Good dentistry is about much more than just clinical expertise – you also deserve to visit a caring dental team that helps you feel welcomed and relaxed throughout each visit! Dr. Gromling's staff members have been with the dental office for many years, and they're always happy to answer patients' questions, address their concerns, and do whatever it takes to make the experience wholly satisfying. You'll always see the same friendly faces too, which means that everyone gets to know you and your family better and better over time.
Meet Your Dental Team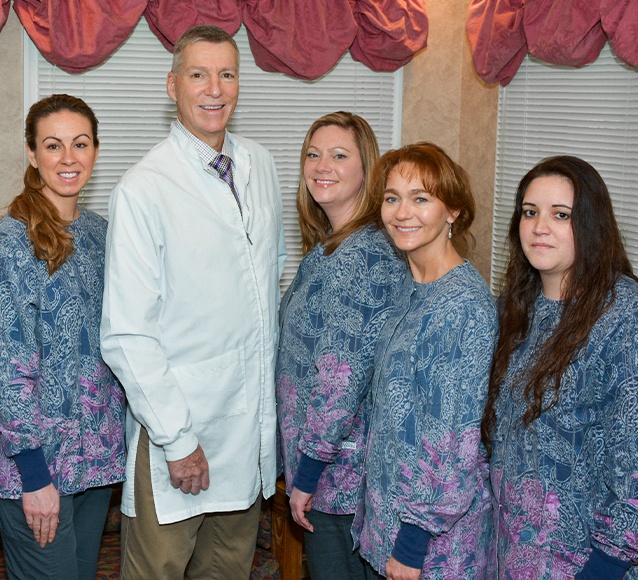 Dental Reviews & Ratings
Kind Words From Our Dental Patients
I have gone to this dentist for the past 3 years. He is so personable! He doesn't charge for things you don't need, and he won't try to sell you on things you don't need. He even works with my insurance! I live in WV and go to this dentist! That should really say something.

Aubrey W. / West Virginia
I have never had such a positive experience with a dental practice. From the front desk, to the assistant and hygienist and Dr. Gromling himself. The office is clean and technologically superior. Dr. Gromling is an educator and a caring medical services provider. I will no longer put off or dread dental appointments!!!

Rebecca S. / Winchester, VA
Dr. Gromling is about as good as it gets with dentistry! I had a cap put on a tooth recently and it went very, very smoothly with little to no discomfort on my part. After that I had my wisdom teeth taken out (I'm 23 years old). The procedure lasted maybe a half hour, during which I felt absolutely no discomfort. Dr. Gromling is a fantastic dentist and I hope to get all of my dental work done by him and his awesome team!

William C. / Berryville, VA
Read More Reviews
Featured Dental Treatments
We've Got You Covered
Dr. Gromling understands that everyone has different goals in mind for their smile and oral health, and he's proud to offer an extensive variety of treatment options to accommodate them, from simple essentials like dental checkups to more advanced cosmetic dentistry transformations. Plus, families can save valuable time and feel more at home by visiting just one trusted dental office together!
Dental Insurance Welcome
Making it Easy to Smile
We enjoy making every aspect of your dental appointments here in Stephens City as smooth and stress-free as possible, including when it comes time to pay. That's why Dr. Gromling accepts most dental insurance plans! Malissa is our talented insurance coordinator, and she'll be happy to file your claims, accept assignment of benefits, and use her knowledge of the system to maximize reimbursements. We also work with medical insurances and Medicare when providing sleep apnea therapy for optimal convenience.
Ask Malissa a Question
Explore Your Options