Restorative Dentistry – Stephens City, VA
Smile with Confidence Again
We see patients every day who have developed decayed, chipped, cracked, and broken teeth, so if some of your teeth aren't in the best shape right now, know that you are far from alone! These little problems can quickly turn into big headaches if left untreated (more on this below), but Dr. Gromling can help rebuild the teeth so they look as good as new using high-quality restorations. In just one or two appointments, he can make your dental problem practically disappear, giving you a strong smile you'll be able to enjoy for decades to come.
Why Choose Thomas A. Gromling, DDS for Restorative Dentistry?
Restorations specially-designed for each patient
Treatments aim to improve function & aesthetics at the same time
Natural-looking & able to last a lifetime
What Happens if I Do Nothing?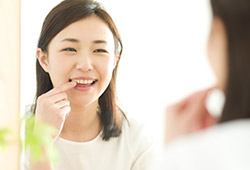 Even a single cavity or chipped tooth can lead to serious problems down the line without the proper care. Decay will continue to spread, and teeth with missing enamel are more vulnerable to developing an infection deep within them as well, which will probably require a root canal to address. Ultimately, all problems can lead to tooth loss if ignored for long enough, but thankfully, restorative dentistry can help patients keep their teeth for a lifetime and avoid the need for expensive replacements.
Dental Crowns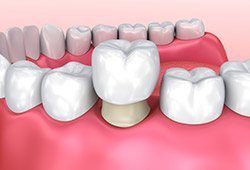 Similar to an actual crown, dental crowns fit over the top of natural teeth, and this enables them to protect weakened/decayed teeth while also restoring their original shape and structure. Dr. Gromling custom-designs each one to look completely natural using strong, lifelike materials, and once in place, a crown can easily last for 20 years or more. The process to get one only takes two easy appointments and can make a huge, lasting difference for the smile.
Learn More About Dental Crowns
Tooth-Colored Fillings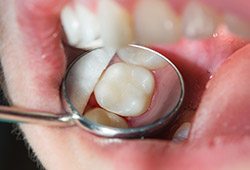 The most common solution for fixing cavities are fillings, and instead of gray amalgam ones, our dental office provides tooth-colored fillings that are made of a composite resin material. This is a plastic and glass particle mixture that comes in several natural shades, enabling Dr. Gromling to match it to a patient's enamel color so the restoration blends seamlessly into the repaired tooth, all in one appointment.