Dental Crowns – Stephens City, VA
Custom-Made Restorations for Strong and Beautiful Smiles
Do you have tooth damage or decay? Maybe you have permanently discolored or misshapen teeth? Thomas A. Gromling, DDS offers dental crowns to fix these issues and give you a better looking and feeling smile. Using high-quality ceramics, we will ensure that you're receiving a restoration that you can be proud to show off. Additionally, our dental crowns are strong, which will ensure their function for years to come. If you're interested in receiving dental crowns, contact us today!
Why Choose Thomas A. Gromling, DDS for Dental Crowns?
High-quality ceramics for dental restorations
Dentist with almost 40 years of experience
State-of-the-art technology
What is a Dental Crown?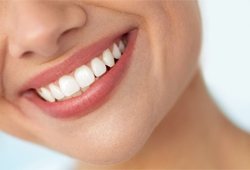 A dental crown is a custom-made restoration that is designed to cover the entire visible portion of your tooth. Although crowns can be made out of various materials, we use high-quality ceramics to ensure that your restorations look and feel like your natural teeth. Crowns are necessary in many situations ranging from restoring a dental implant to treatment for a dental emergency. Dr. Gromling has decades of experience in restoring teeth with dental crowns to give his patients a durable and attractive smile.
The Benefits of Dental Crowns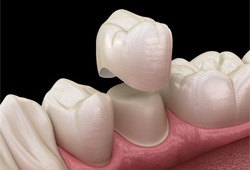 We use dental crowns for many different issues, which is one of their biggest benefits. Dental crowns can be used to restore your teeth and fix a wide range of health and aesthetic problems. Dr. Gromling uses dental crowns because of these advantages:
Dental crowns can improve your smile's overall appearance.
Crowns can prevent additional decay.
Crowns can prevent weakened teeth from needing extraction.
Lasting for years to come, dental crowns are durable.
If you have silver restorations, we can use our dental crowns to enhance your smile's appearance.
How Do I Know if I Need a Dental Crown?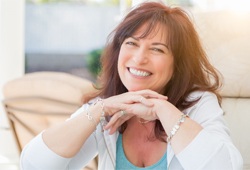 The only way to know whether you need a crown with certainty is to schedule a visit with our dental office. Dr. Gromling will examine your mouth to see if a dental crown is the right restoration for you. You may be a candidate for dental crowns if you need to:
Replace a large filling
Restore a broken tooth
Keep a weakened tooth from fracturing
Attach a dental bridge
Cover permanent discoloration
Restore a dental implant
Improve the aesthetics of your tooth (size and shape)
Seal and protect a tooth that has received a root canal
The Dental Crown Procedure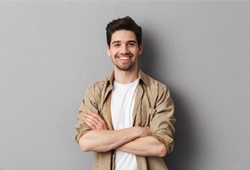 You will receive your crown in two visits. First, Dr. Gromling will prepare your tooth for crown placement by removing a slight portion of your dental structure. Then, he will take impressions and images of your tooth that will be used to fabricate your custom-made crown. You'll leave our dental office with a temporary crown for appearance, and in a couple weeks, you'll come back for your final visit. Dr. Gromling will ensure that you're satisfied with the look and feel of your dental crown before permanently placing it for a seamlessly complete smile. Once your tooth is restored with a dental crown, you'll enjoy a stronger and more beautiful tooth in the future.