Trusted Stephens City, VA Dentist
Get to Know Thomas A. Gromling, DDS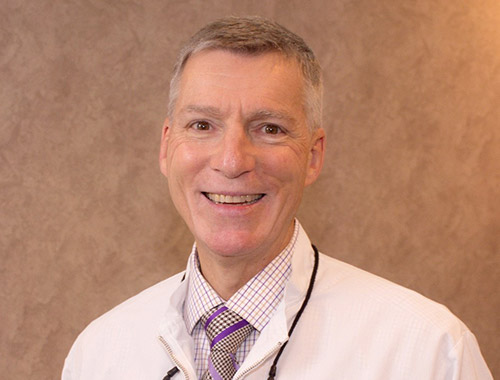 Dr. Gromling's career in dentistry nearly spans 40 years so far, all spent right here at the very same dental office. He is so proud to have a base of such dedicated patients, including several families who visited him when he first opened his dental office and are still coming back, again and again, all these years later! To learn more about him, keep reading below:

Where Did You Study Dentistry?
After attending Virginia Tech for his undergraduate degree, Dr. Gromling chose to pursue his doctorate at the Medical College of Virginia at Virginia Commonwealth University. He completed his Doctor of Dental Surgery in 1979. He's also undergone fellowships in forensic odontology at McGill University in Montreal and the University of Texas Health Science Center in San Antonio through the Center for Education and Research in Forensics.
What Kind of Advanced Training Do You Have in Dentistry?
Dr. Gromling regularly participates in continuing education courses, most prominently the L.D. Pankey Institute Continuum for Advanced Dentistry, the Misch Implant Institute restorative program, and the Dawson series of continuing education programs. He also has advanced training in forensic dentistry and obstructive sleep apnea treatment. He has regularly been asked to assist with the identification of deceased individuals at medical examiner offices and even consults with local law enforcement and the forensic team at the local hospital regarding cases of possible abuse and bitemark pattern injuries. He is currently on the review panel with CJIS and the FBI to assist with missing and unidentified cases.
He is currently a member of the following dental organizations:
American Dental Association
Virginia Dental Association
Academy of General Dentistry (Fellow)
American Academy of Dental Sleep Medicine (Diplomate ABDSM)
Virginia Academy of Sleep Medicine
American Academy of Forensic Science
American Society of Forensic Odontology
American College of Dentists (Fellow)
International College of Dentists (Fellow)
Outside of the Dental Office, What Do You Like to Do?
Dr. Gromling has been residing in the Winchester area since 1980, and he and his wife Sharen have two grown children. Together, they like to do a lot of races – half-marathons are their favorite distance. They are also very big Disney fans and enjoy regularly going to Walt Disney World, regularly running the races they sponsor through the parks. They're big travelers and enjoy planning their vacations around these races!