Cosmetic Dentistry – Stephens City, VA
Get Your Best Smile Right Here
Does your smile help you feel confident or cause you to become self-conscious? If you're in the later category, Thomas A. Gromling, DDS can help you achieve the kind of smile you've always wanted with cosmetic dentistry. In just one or two easy appointments, he can make your teeth whiter, straighter, and more uniform so that you're always ready and happy to flash your pearly whites. It's much easier than you might think to drastically improve your appearance, and you can get started by giving us a call today.
Why Choose Thomas A. Gromling, DDS for Cosmetic Dentistry?
Get rid of coffee, wine, & tobacco stains with take-home teeth whitening
Direct Bonding: Smile enhancement in just an hour or less
All treatments tailored to patient's specifications
Metal-Free Dental Restorations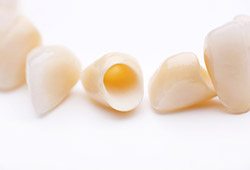 Dental restorations used to be primarily made of gold and silver, but now, Dr. Gromling is able to offer a third option: 100% white ceramic restorations. These look much more natural and are perfect for repairing teeth that show prominently in the smile. Fortunately, they don't just look great, but they are extremely durable as well, meaning you'll be able to rely on your restored tooth whether you're smiling or taking a bite of your favorite food.
Learn More About Metal Free Restorations
Dental Bonding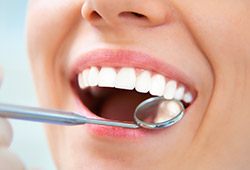 Have just one dark spot, chip, or thin gap in your smile? Dr. Gromling can make it practically disappear with direct bonding. Composite resin will be applied to your tooth, and then he'll artfully sculpt it to look like a regular part of the enamel while hiding any flaw along the way. The treatment usually takes just an hour, but the results are amazingly lifelike, and you can look forward to them lasting for about 10 years or more.
At-Home Teeth Whitening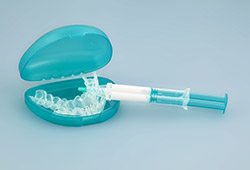 Everything from darkly colored beverages like coffee and wine to even natural aging can leave your smile looking less than white, and most store bought bleaching treatments are simply too weak to deliver noticeable results. With Dr. Gromling, however, he can provide you with professional strength products that you won't find at your local pharmacy. He can send you home with a set of mouth trays designed just for your smile as well as a bleaching gel that's guaranteed to break up even the most stubborn dental stains. Simply use the kit daily for about two weeks, and you'll see your smile turn 6-8 shades whiter right before your eyes.