Dental Checkups & Cleanings - Stephens City, VA
Protecting Your Smile and Your Dental Health
Dr. Gromling has been providing routine checkups and dental cleanings for his patients for nearly 40 years and it's the foundation of his dental office. It's these visits that allow your dentist in Stephens City to diagnose conditions like oral cancer, tooth decay, and gum disease very early on, giving patients the best chance of treating these concerns with the least invasive treatment procedures.
How Often Should I Visit My Dentist for Checkups and Cleanings?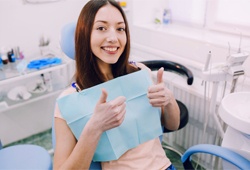 For most patients, a visit to Dr. Gromling every six months for a checkup and cleaning is sufficient for maintaining their oral health. Patients who may be struggling with gum disease might need more cleaning appointments throughout the year to successfully manage their condition.
Dr. Gromling will recommend the best schedule for you based on your individual needs.
What Happens During My Routine Visit?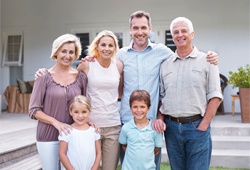 When you have your routine examination with Dr. Gromling, he checks the health of not only your teeth and soft tissues, but also your restorations. It's important to be aware of old crowns or fillings that may not be holding up well anymore so you can be proactive about replacing them before it becomes a bigger issue.
During your cleaning, our skilled hygienist removes the plaque buildup that you may have missed during your home care routine. Your hygienist is a helpful resource for answering questions you may have about your dental health and recommending the right products to help you maintain it.
Why Are Routine Checkups and Cleaning so Important?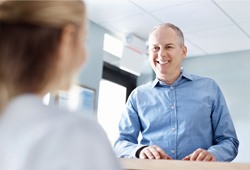 Did you know that your dental health is closely related to your overall health? Studies have shown a close relationship between gum disease and other health concerns such as diabetes, high blood pressure, cardiovascular disease, and complications with pregnancy. Successfully managing your oral health means you are also looking out for your overall well-being.
Would You Like to Enhance Your Smile?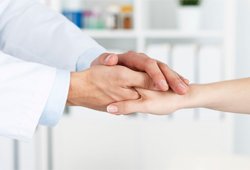 If you've ever considered making changes to the appearance of your teeth, your routine checkup is a great time to discuss your goals for your smile with Dr. Gromling. There are many dental treatments available to improve your smile that Dr. Gromling can review with you, and many of them may not be as costly or time consuming as you would think.
Is It Time for Your Next Dental Checkup and Cleaning?
If you are looking for an experienced dentist in Stephens City, VA who has your best interests at heart, we encourage you to schedule your next dental checkup and cleaning with Dr. Gromling. You will appreciate the focus on your needs and personalized attention you receive when you choose our dental office as your dental home.
Contact our team at (540) 508-8405 today to schedule your next dental appointment.