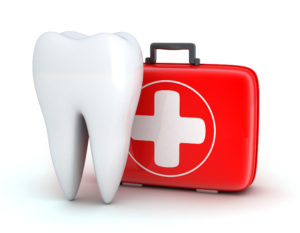 Dental emergencies can happen when you least expect them. If you suddenly get a tooth knocked loose, you may feel panicked and not know where to turn. According to the American Dental Association, millions of Americans head to an emergency room when they suffer from dental trauma or infection. However, for many urgent dental issues, seeking care from an emergency dentist is the better option. Keep reading below to discover why you should usually call an emergency dentist in Stephens City instead of going to the ER.
Specialized Knowledge and Tools
Responding to dental emergencies requires specialized knowledge and the right set of tools. Dentists spend many years studying all aspects of oral health and dental treatment. Doctors and nurses at the local emergency room, on the other hand, may not be equipped to properly care for a dental injury or toothache. For this reason, you should always give your dentist a call first if you experience a dental emergency. If you do actually need medical attention, your dentist will be sure to let you know as soon as they evaluate your condition.
Potentially Save Money
Emergency room visits can often be quite expensive, even when ER personnel can't properly treat a patient's tooth infection or injury. If you go to the emergency room first and still need to see a dentist afterward, you could get stuck paying a medical bill and paying for the dental care services you actually need. In nearly all cases, emergency dental treatment costs way less than ER care, so it makes financial sense to head to your dentist's office from the start.
Of course, the best way to save money is to see a dentist every six months for a preventive checkup. Many minor infections and other issues can be easily handled when they are detected early on by a dental professional. Skipping checkups to try to save a few bucks could easily backfire.
When to Go to the Hospital
There are certain situations in which you should call your doctor or head straight to the emergency room. Dental trauma that requires immediate medical attention includes:
Jaw fractures
Jaw dislocations
Serious cuts or lacerations to the face and mouth
An abscess or infection that causes severe swelling or affects your ability to breath or swallow
If you experience any of these serious issues, do not wait to call 911 or seek immediate medical care at a nearby hospital.
Dental emergencies can be scary, but knowing where to turn if one happens can help ease your nerves and speed up your recovery. To help prepare for the unexpected, go ahead and save the phone number of a local emergency dentist in Stephens City now.
About the Author
With 40 years of experience, Dr. Thomas Gromling has helped patients bounce back from nearly every kind of dental emergency imaginable. He offers same-day appointments for emergency patients at his private practice in Stephens City. To learn more about how to respond to dental emergencies, visit Dr. Gromling's website or call 540-869-4377.