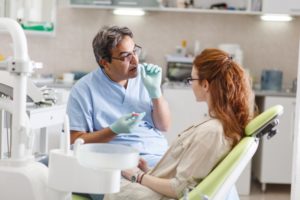 If you have a vacated space in your mouth, or you've experienced dental trauma or decay that has severely damaged a tooth, a porcelain dental crown can restore your aesthetics and functionality. Once the new fixture is in place, the next step is to ensure that it lasts. How much mileage can you expect to get from a dental crown, and what can be done to extend its life? As you continue reading, a dentist in Stephens City provides the answers.
How Long Do Dental Crowns Last?
A replacement dental crown is quite similar to a natural tooth; it just has a hollow space within it that allows it to serve as a dental cap. The affected tooth is prepared so the crown can fit over it, restoring the ability to chew, stabilizing the surrounding teeth and providing the confidence to smile.
On average, a dental crown can last from five to 15 years. Ultimately, its longevity is determined by your personal lifestyle, the condition of your mouth and jaw health, and your dental hygiene habits.
Contributors to Dental Crowns Failing Early
Like your natural teeth, dental crowns can become worn over time due to their frequent usage and the dynamic environment of your mouth. However, there are certain habits and conditions that can speed up the process.
You'll want to avoid the following:
Teeth grinding (called bruxism)
Using your teeth as a tool to open packages
Biting fingernails and chewing on ice, pens, pen caps or hard nuts
Extending the Life of Your Dental Crown
It's not far-fetched for a dental crown to last up to 30 years. To accomplish this, the underlying tooth and gum tissue must remain healthy and strong. If there is dental negligence, it will likely shorten the dental crown's lifespan.
Doing the following will ensure that your dental crown lasts longer:
Maintain Excellent Dental Hygiene Habits
This should include brushing and flossing at least two times a day. When you clean your teeth, pay special attention to the areas around the dental crown and gum line, being sure to clear away any leftover food particles that could lead to plaque buildup.
Seek Treatment for Bruxism
If you're prone to grinding your teeth, it's important to bring it to your dentist's attention. The unnatural pressure can cause your dental crown to crack or chip. One option to mitigate the matter is for the dentist to custom design a mouthguard to be worn at night. If your bruxism is more stress related, you can also implement some alternative methods like practicing breathing techniques, increasing exercise and counseling.
Visit the Dentist Regularly
For the sake of your oral health and the longevity of your dental crown, you should visit the dentist every six months for cleanings and examinations. Therefore, if there are any developments that could compromise your dental crown, they can be addressed sooner than later.
With your tooth restored, you'll be able to chew normally and show your smile without fear of ridicule. Then, by taking the proactive steps listed above, you can ensure that your dental crown lasts for many years to come!
About the Author
For nearly 40 years, Dr. Thomas A. Gromling has been providing the absolute best in dental care. Still, the Medical College of Virginia at Virginia Commonwealth University graduate participates in continuing education courses, most prominently the L.D. Pankey Institute Continuum for Advanced Dentistry. Dr. Gromling places dental crowns at his private practice, and he can be reached for more information through his website.