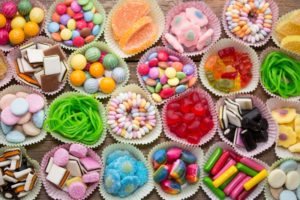 Do you have an unsatisfiable sweet tooth that makes you crave ice cream sandwiches, chocolate bars, cakes, and anything else that's packed with sugar and tastes delicious? Having one doesn't automatically make you a candidate to develop every common oral health problem; however, if you aren't diligent about basic oral hygiene and healthcare, you may begin to notice issues. Read on for five cavity-prevention tips for people who have a sweet tooth.
Brush Your Teeth Frequently
If you find yourself snacking on sweets throughout the day, it's a good idea to bring a collapsible travel toothbrush and tube of toothpaste with you to work and wherever else you go to brush frequently. Sugar attracts harmful bacteria that produce acid and result in decay. The bacteria and sugars attach to plaque on the teeth. If you brush them each time after you snack, you can drastically reduce your risk of developing cavities!
Change Out Your Toothbrush Every 3 Months
Did you know that it's recommended that you change your manual toothbrush or the head of your electric toothbrush out every three months? If you have a sweet tooth, this is especially important, because you'll likely have more plaque buildup than someone who doesn't snack on sweets.
Steer Clear of Sticky, Chewy, & Hard Sweets
While this tip isn't directly tied to preventing cavities, it's incredibly important, because it could lead to much worse if you're not careful. Try to steer clear of candies that are sticky, chewy, or hard, because these could cause a tooth to break or become damaged, exposing the vulnerable inner structure of the tooth and leading to a more serious issue, like an infection.
Choose Less-Sugary Snacks
Every now and then, try to substitute your Mike and Ike's or a Snickers bar with a healthier, less-sugary alternative that won't coat your teeth in a sticky, sugary substance. Cake and baked goods are typically easy for your saliva to rinse from your teeth, so you won't have to worry about sugar lingering and attracting harmful oral bacteria.
Don't Forget to Rinse & Floss
Last but not least, it's important to rinse your mouth with antimicrobial, alcohol-free mouthwash and floss between your teeth once or twice a day, depending on your sugar intake. If sugars and carbohydrates become stuck between your pearly whites it could attract bacteria and lead to the development of an interproximal cavity (one that forms between your teeth). These are hard to spot and more difficult to treat.
With these five sweet tooth tips to prevent cavities from developing, you should be able to maintain a happy and healthy smile and avoid needing any tooth-colored fillings at your next checkup and cleaning!
About the Author
Dr. Thomas Gromling has over 40 years of experience in the dental field. He wants to provide his patients with the best possible care, which is why he regularly takes continuing education courses. He's also a member of several professional dental organizations, including the American Dental Association, Virginia Dental Association, and he's a fellow of the International College of Dentists. He takes the time to educate each of his patients on how they can take even better care of their smiles, and enjoys forging long-lasting relationships with families that visit him. For questions or to schedule a checkup and cleaning, visit his website or call 540-869-4377.