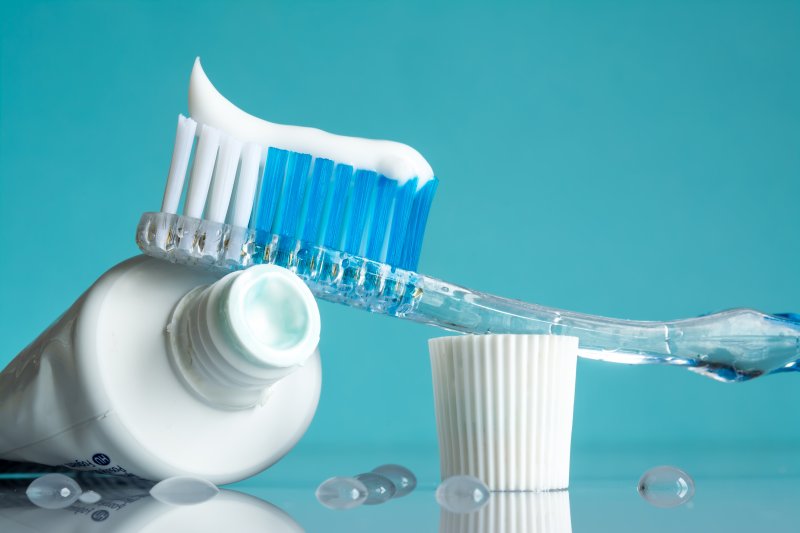 While running errands, you stop at your local store to pick up a few essentials. You head towards the oral care aisle for toothpaste and before you know it, you're facing shelves upon shelves of options that promise different benefits. Every smile is different, so certain toothpaste may be better for unique cases, like dental sensitivity and protection against cavities. Here are a few tips on how to choose a toothpaste that will help you maintain good oral health.
What Does Each Toothpaste Do?
Choosing toothpaste can be overwhelming if you're not sure what you're looking for. Read on as we break down a few options to help you make a confident, informed decision during your next shopping trip.
Fluoride Toothpaste
Fluoride is one of the most important ingredients you should be looking for in toothpaste. The natural mineral is proven to fight cavities and prevent dental decay. It strengthens your enamel which helps protect your teeth from damaging acids produced by harmful oral bacteria.
Tartar Control
Plaque is a combination of food debris, saliva, and bacteria. It's a layer on the teeth that can harden into tartar if it's not removed promptly with proper oral hygiene, such as brushing your teeth twice a day and flossing daily. The hard deposits can collect on your teeth and under your gums, ultimately leading to gum disease.
Tartar control toothpaste contains a variety of ingredients that prevent buildup. Most of these pastes contain fluoride, which is an added benefit. It's best to choose a toothpaste that has many anti-plaque agents, like peroxide or fluoride, as they've proven to be more effective at tartar control than brands with only one plaque fighter.
Toothpaste for Sensitive Teeth
If your teeth are sensitive to hot or cold temperatures, consider choosing a product designed to help relieve sensitivity. These kinds of toothpaste usually contain potassium nitrate or strontium chloride, two chemical compounds that help block nerve pathways through the teeth.
Teeth Whitening
Contrary to popular belief, whitening toothpaste does not contain bleach—they use abrasive particles or polishing agents to remove surface stains. While this may make teeth appear brighter, it can wear down your enamel when used daily, which could lead to tooth sensitivity.
How Do I Choose the Best Toothpaste?
Now that you have a better idea of the benefits these products have to offer, how do you narrow it down to the perfect one? Here's a checklist you can follow:
Find the American Dental Association (ADA) seal of approval. This indicates the product is considered safe and effective in the eyes of scientific experts.
Check the label. Want to relieve tooth sensitivity? Control plaque buildup? Brighten your teeth? Understanding your needs will help you know what to look for when checking the label. Remember, fluoride is one ingredient essential to protect your teeth.
Avoid problematic toothpaste. Charcoal and whitening toothpaste contain abrasive ingredients which can irritate and damage your teeth. Be wary of products that are non-ADA approved as they may contain ingredients that are dangerous for your dental health.
Choosing the right toothpaste can reap great benefits to your oral health, helping you maintain a strong, healthy smile you'll never want to stop showing off.
About the Author
Dr. Thomas A. Gromling has practiced for over 40 years at his Stephens City dental office. He regularly participates in continuing education courses at prestigious programs and is an active member of the American Dental Association, Virginia Dental Association, and much more. Dr. Gromling takes the time to educate his patients and is always more than happy to help them improve their at-home dental care routine by making oral hygiene recommendations. For more information on choosing a toothpaste that best suits your smile, visit our website or call (540) 869-4377.