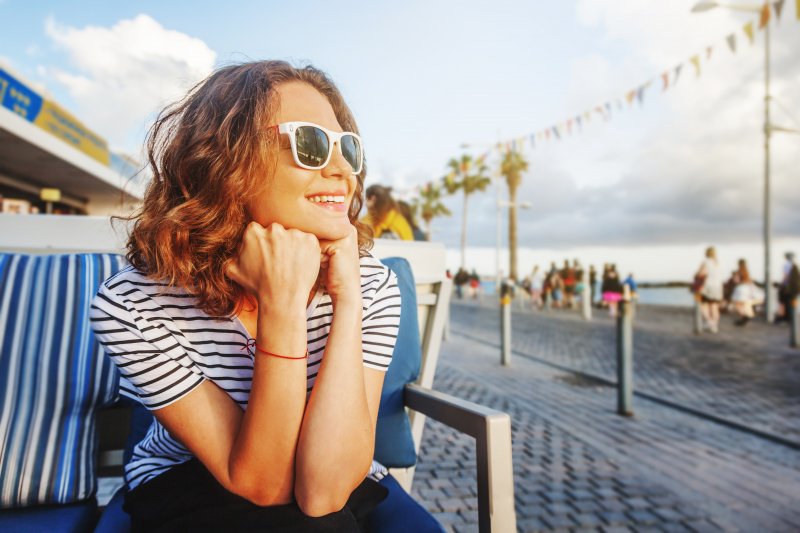 Whether you are staying local or going abroad, your summer vacation should be all about getting some much-needed R&R. However, it is important to follow some rules during your time off, like taking care of your teeth. Neglecting to do so can lead to unpleasant dental emergencies or fall cavities, which can both be a headache to deal with. To prevent that from happening, keep reading to learn a few summer oral health tips to keep in mind this season!
#1. Stick to Water
While on vacation, it can be tempting to always have a "fun" drink in hand, like a deliciously creamy coffee in the morning or a festive blended beverage in the evening. Although your tastebuds may love them, sugary concoctions can erode the enamel on your teeth, significantly increasing your risk of cavities. Therefore, it's a good idea to stick to water 99% of the time. When you do indulge, make sure to use a straw!
#2. Don't Ease Up on Your Dental Hygiene
After a long day of sightseeing or hanging out by the pool, it can be oh-so-tempting to head straight to bed. However, it is of the utmost importance that you complete your entire oral hygiene routine before jumping under the covers. Otherwise, the food particles and debris in your mouth are left alone to wreak havoc on your teeth during the 8+ hours that you sleep. To avoid this, brush for two full minutes, floss, and use mouthwash before turning in for the evening.
#3. Wear SPF
Did you know that spending some time in the sun can help prevent gum disease? That's because vitamin D is essential for infection-fighting cells. Just make sure to wear SPF daily (on your lips too!). This simple best practice will prevent prolonged exposure to the sun, which is one of the risk factors of oral cancer.
#4. Check the pH Balance in Your Pool
Whether swimming is your summer sport of choice or just something you do to cool off, it is important to check the pH balance of your pool. If it's off, the exposure to chlorine can erode your enamel, leading to pigmented stains. Fortunately, you can prevent that from happening by testing the water before you dive in and keeping your mouth closed while you swim.
This summer, you deserve to enjoy plenty of R&R. To ensure you can appreciate all this beautiful season has to offer, protect your smile by implementing the above best practices!
About the Author
Dr. Thomas A. Gromling earned his Doctor of Dental Surgery at the Medical College of Virginia at Virginia Commonwealth University in 1979. Since then, he has spent his days happily helping patients with everything from essential preventive care to smile-enhancing cosmetic dentistry. To continue to provide those in his treatment chair with the absolute best, he maintains an active membership with the American Dental Association, the Virginia Dental Association, and other notable organizations. If you're interested in learning more about caring for your smile on vacation or would like to schedule an appointment, visit his website or give him a call at 540-869-4377.