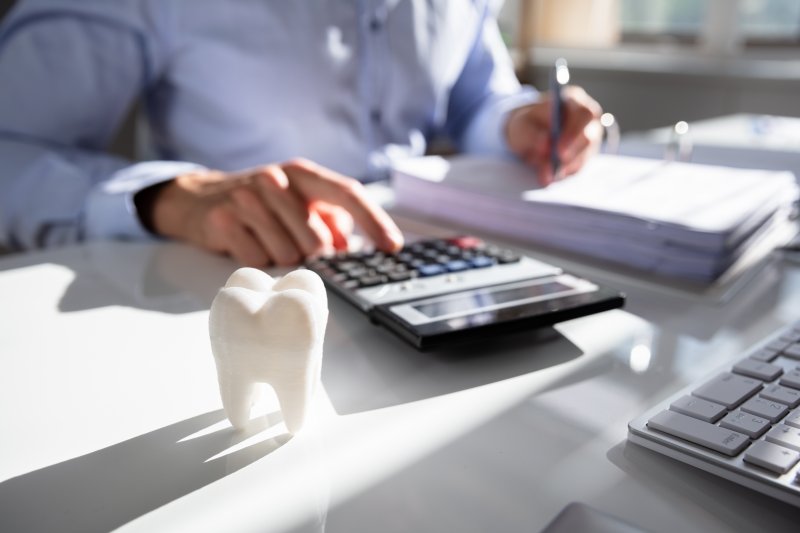 Times have been tough for a lot of people during the pandemic. Many became unemployed or suffered pay-cuts due to COVID's economic impact. Even now, as the job market recovers, individuals are still trying to make up what they lost over the last couple of years. That being the case, it's understandable that some only want to use their latest tax refund on what they consider essential — things like debt repayment, home improvement, or bolstering savings.
That said, oral health ought to be one of those essentials. As such, here's a summary from your dentist in Stephen's City on why dental treatments are a wise use of refunds.
Dental Treatments Have a Range of Benefits
Treatment from your dentist would have a wide range of health benefits. Depending on the health of your teeth, you might be able to resolve long-standing pain and swelling. The same applies to conditions like cavities, gum infections, tooth pain, and more. Plus, treating these kinds of issues now will keep worse problems — oral cancer, heart disease, and more — from cropping up later.
Of course, dentists' offerings confer not only health but also cosmetic improvements. Professional whitening, veneers, and dental implants can give you a more appealing smile that'll increase your confidence. Similarly, Invisalign aligners, braces, and dental crowns will make your teeth straighter, smoother, and more uniform in appearance. In just a few short treatments, a dentist could make your smile dazzle look like that of a Hollywood star!
Refunds Make Dental Treatments Affordable
Especially given the last few years, some struggle to pay for dental treatments. Poor employment, or constraints from debt and other harsh financial costs, may lead them to sacrifice treatment to make ends meet. Doing so won't help in the long run, though. Forgoing treatment will only lead to a decline in physical and mental health, which isn't good by any measure.
With the money from a tax return, however, the cost of dental care can be affordable. You and your local dentist can arrange something that makes the most of your existing benefits and then discuss the option that works best for you. Plus, treating your dental issue now will limit its burden in the days ahead. Namely, it will prevent any pre-existing oral condition from degrading, which would only make treatment more expensive.
In other words, then, spending your tax return on oral health is financially cost-effective, granting you an affordable fix in the present rather than an unaffordable one for the future.
When you receive your latest tax return, you might think of it as an opportunity to start anew. This year, at least, consider that fresh start as one involving better teeth and a better smile!
About the Author
Dr. Thomas A. Gromling is an experienced dentist based in Stephens City, VA, having earned his DDS from the Medical College of Virginia. He is a member in good standing of both the American Dental Association and the Virginia Dental Association. To stay current on the latest dental trends, he also continually attends education courses at the L.D. Pankey Institute for Advanced Dentistry, the Misch Implant Institute restorative program, and similar institutions. He currently practices at his self-titled clinic and can be reached at his website or by phone at (540)-869-4377.