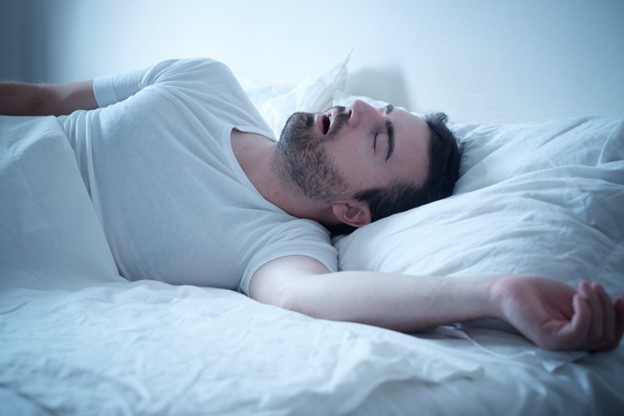 Every night, millions of Americans miss out on countless hours of rest due to sleep apnea; and what's even more alarming is that many more cases go completely undiagnosed! But sleep apnea doesn't just affect your ability to get a good night's sleep—it can lead to some serious health concerns if left untreated, including fatigue, hypertension, diabetes, and even heart problems. Keep reading to learn more about this condition including why it's on the rise and what you can do to lower your risk of developing it.
What Is Sleep Apnea and Why Is It on The Rise?
Sleep apnea is a common and serious sleep disorder that causes your breathing to pause or become shallow while you're asleep. Sometimes these pauses can last for 10 seconds or longer and can occur as often as 30 times or more in an hour. When it happens, your body must wake up to normalize your breathing, causing you to miss out on your much-needed rest. Though this condition affects many people, diagnosing it can be complicated—so how is it on the rise?
Sleep apnea can stem from many different causes, but the most common one by far is obesity. When fat accumulates in the neck and increases its circumference, the airway becomes narrower and the increase in pressure can cause it to collapse during sleep. And as obesity rates continue to rise in the US and elsewhere, it's no surprise that more and more patients are being diagnosed with sleep apnea.
Other causes of sleep apnea include smoking and tobacco use, alcohol consumption, and existing medical conditions or family history. However, it is also important to note that the medical community is becoming more skilled at diagnosing and then treating sleep apnea. With easily identifiable symptoms including snoring, grinding or clenching your teeth, fatigue, and exhaustion, in addition to improved screening techniques, many cases that might've been missed in the past are now able to be detected.
How Can I Lower My Risk of Developing Sleep Apnea?
Luckily, there are many things you can actively do to keep yourself safe from sleep apnea! Consider the following:
Maintain a healthy weight by exercising and eating a heart-healthy diet.
Stop smoking or using tobacco products.
Avoid excessive alcohol consumption and certain medications.
Don't sleep on your back—opt for sleeping on your side instead.
Identify other causes of sleep disruption (loud noises, light entering the room, or an inadequate bedtime routine).
Visit a specialist for a sleep study.
With sleep apnea on the rise, it's important to evaluate the quality of your own rest and ensure that you're getting enough of it. The many complications that can develop as a result of sleep apnea are simply not worth it, so talk with your dentist if you're interested in seeking treatment and getting back to bed.
About the Author
Dr. Thomas A. Gromling has nearly 40 years of experience in dentistry and is honored to serve the needs of patients and families in the Stephens City area! Dr. Gromling received his dental doctorate from the Medical College of Virginia at Virginia Commonwealth University and is a member of the American Dental Association, the Virginia Dental Association, and a Fellow of the Academy of General Dentistry. His practice is proud to offer a wide range of services including sleep apnea treatment. To schedule a visit, please visit Dr. Gromling's website or give him a call at (540) 869-4377.