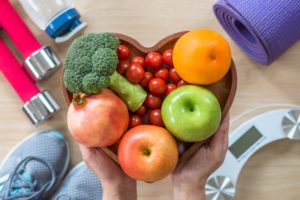 Obstructive sleep apnea is one of the most common sleeping conditions in the nation, estimated to affect one out of 15 adults. Where this condition becomes so dangerous is in the fact that only about 20% of those people have actually had their sleep apnea diagnosed and are able to seek treatment, leaving 80% of sleep apnea sufferers to fend for themselves. One of the big risk factors that can affect whether or not you develop sleep apnea or how serious the symptoms are is weight gain. Read on to learn more about how weight can impact your quality of rest and overall health.
What is Obstructive Sleep Apnea?
Obstructive sleep apnea can negatively affect your oral health if it's left untreated or to get worse. As you rest, the condition can cause you to stop and start breathing frequently throughout the night, limiting the amount of oxygen that's getting to your brain and keeping you from reaching deep sleep. Obstructive sleep apnea happens because of blocked or narrowed airways as a result of relaxed muscles or weight surrounding them. One of the most common signs is chronic, loud snoring, but the condition can also cause fatigue and increase your risk of developing certain medical conditions like cardiovascular disease and diabetes.
Risk Factors for Sleep Apnea
There are a few different genetic, physical, and other factors that can increase your risk of developing obstructive sleep apnea, including:
Chronic nasal congestion
Smoking
Diabetes
A family history of sleep apnea
Asthma
High blood pressure
Narrowed airways
Excessive weight gain or fat deposits around the neck
If you have any of these risk factors and are experiencing symptoms of sleep apnea, the first step to seeking out treatment to improve your health and quality of rest is to complete a sleep study.
How Can Weight Affect Sleep Apnea?
One of the most common risk factors associated with sleep apnea is weight, especially fat deposits in areas that can cause airways to narrow or collapse as you sleep, like around the neck. Abdominal girth can also make the walls of your chest compress and decrease your long volume, limiting your oxygen flow as well. According to a longitudinal study conducted by JAMA, a 10% weight gain can increase your chances of developing OSA six-fold.
By keeping a lookout for symptoms of obstructive sleep apnea and being mindful of what risk factors you possess, you'll be able to seek out treatment before the condition can negatively impact your overall wellbeing.
About the Author
Dr. Thomas Gromling has over 40 years of experience treating obstructive sleep apnea. He is an active member of professional organizations, including the Virginia Academy of Sleep Medicine and the American Academy of Sleep Apnea. He also regularly takes continuing education courses to stay up-to-date with the latest treatments in sleep medicine to provide his patients with much-needed relief. For questions or to schedule a consultation to learn more about sleep apnea therapy, visit his website or call 540-869-4377.